Olive oil and PDO cheeses
In a place with significant agricultural production, such as Mylopotamos in Crete, the need for the operation of an active cooperative was and remains a given. For this reason, in 1977, the Agricultural Cooperative of Mylopotamos was founded. With its multifaceted activity and production facilities, the Mylopotamos Agricultural Cooperative not only supports the producers, but is also the driving force for the economy of the Mylopotamos area.
The olive oil produced by the cooperative is available in the market under the name "ATALI PDO". It is an olive oil of Protected Designation of Origin, which comes exclusively from crops of the area of North Mylopotamos and is produced exclusively by mechanical methods. At all stages of production, from cultivation to packaging, important measures are taken not only to ensure its quality but also to ensure its sustainable production.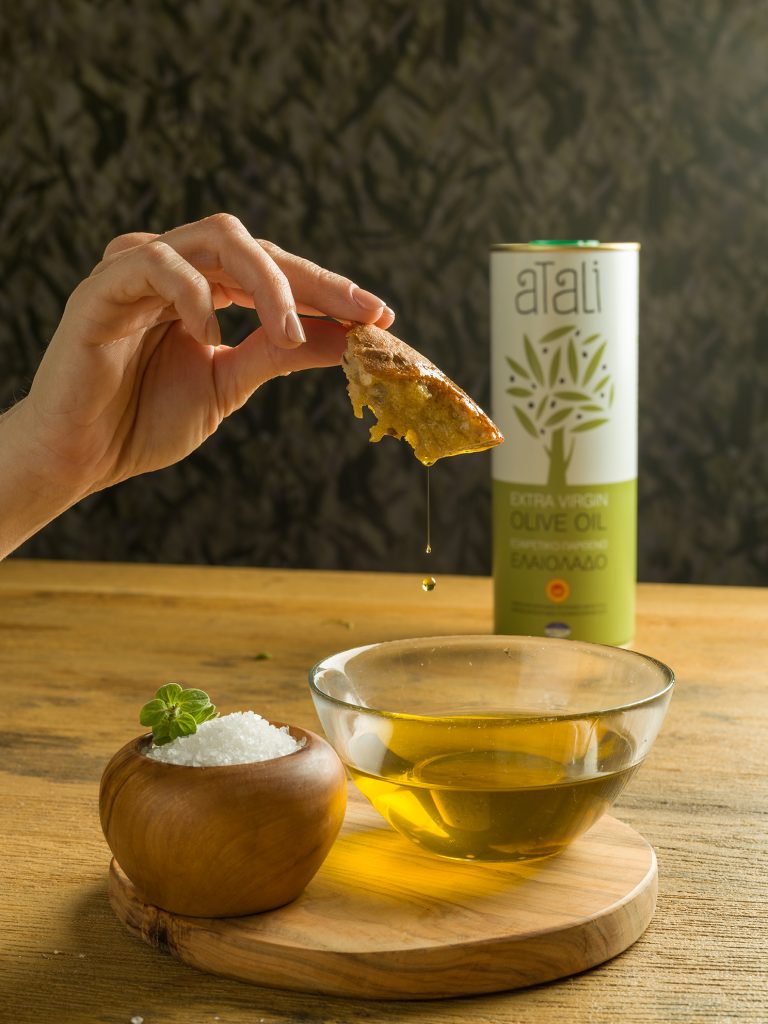 The olive oil "ATALI PDO" has a sweet taste, an attractive golden color and a fruity taste. These characteristics are attributed to the favorable climate of the region, the characteristics of the soil, the cultivation and harvesting practices and the careful handling during compression and bottling.
In the mid-1960s, the Mylopotamos Agricultural Cooperative made a significant investment and put into operation for the first time a cheese production unit. In 1992, the facilities and the mechanical equipment of the unit were renovated and since then the operation of the dairy has continued, meeting all the modern production specifications.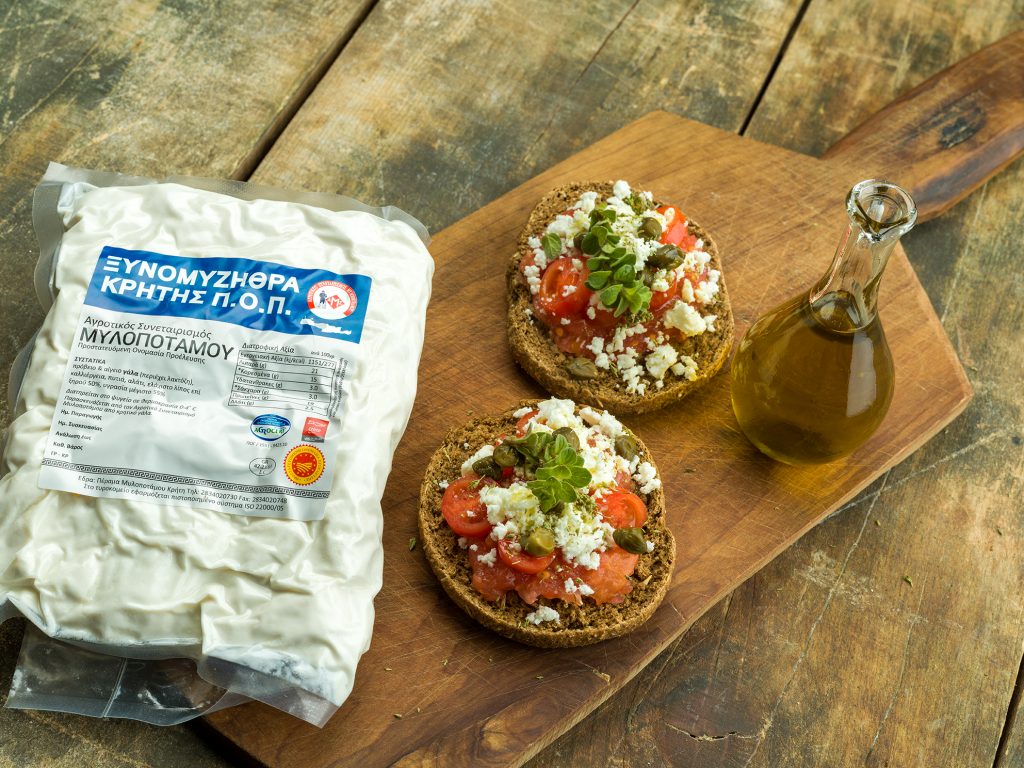 Xinomyzithra PDO Mylopotamos is produced there. A cheese with white – yellow color and small scattered holes that impresses with its aroma and taste. Its annual production amounts to 500 tons and for its preparation, only milk that comes exclusively from the sheep and goats of the area is used. Without preservatives, dyes and antibiotics, it matures for at least 3 months and thus acquires its unique taste.
A soft cream cheese without a specific shape is also made in the same cheese factory. It is produced from pure sheep and goat milk that comes from animals that graze in the mountains of Mylopotamos and is also a product of protected designation of origin.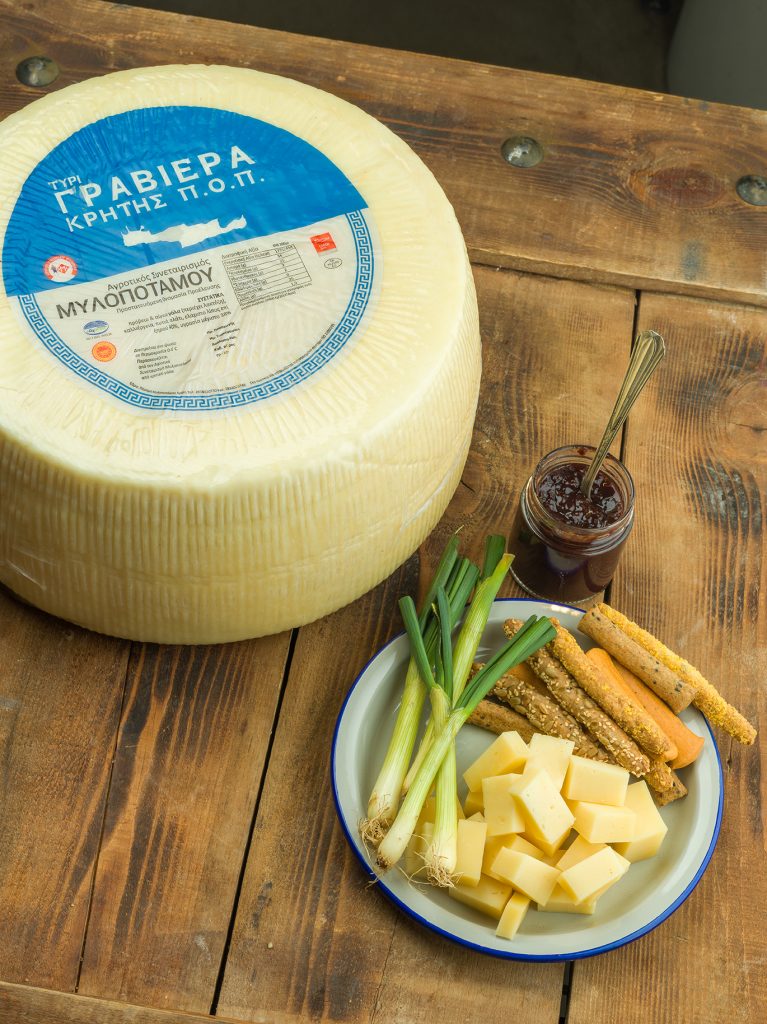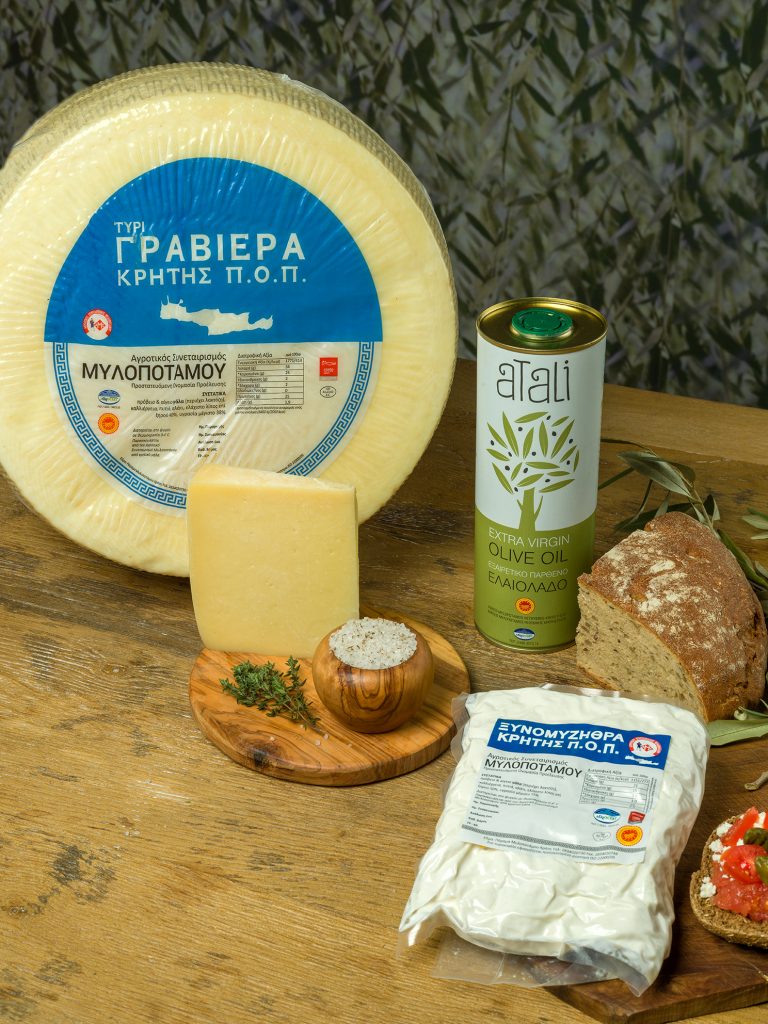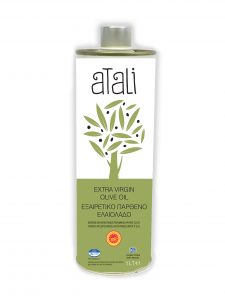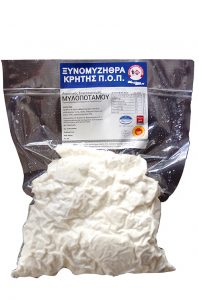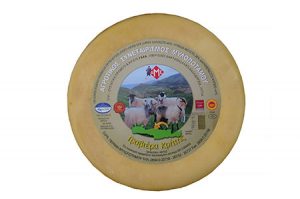 More: http://mylopotamos.gr/