Variety of Agiorgitiko
It was founded in 1937 and initially had 70 members. In 1959, in collaboration with the Wine Institute, it made the first experimental bottling of Agiorgitiko. Today, after 82 years of operation, the cooperative has more than 500 members, growers of the indigenous red variety "Agiorgitiko".In its modern facilities it has the ability to winemake every year up to 7,000 tons of grapes, which makes it one of the largest producers nationwide. This is a plot of 33 acres with a building area of 8,500μ², with covered tanks (Inox) of 10,000 tons and with 2 production lines. The annual bottling capacity is: 6,500,000 0.75 lt bottles and 3,000,000 lt in Bag-in-Box. An underground cellar with a total of 427 French oak barrels has been constructed for the aging of the wine.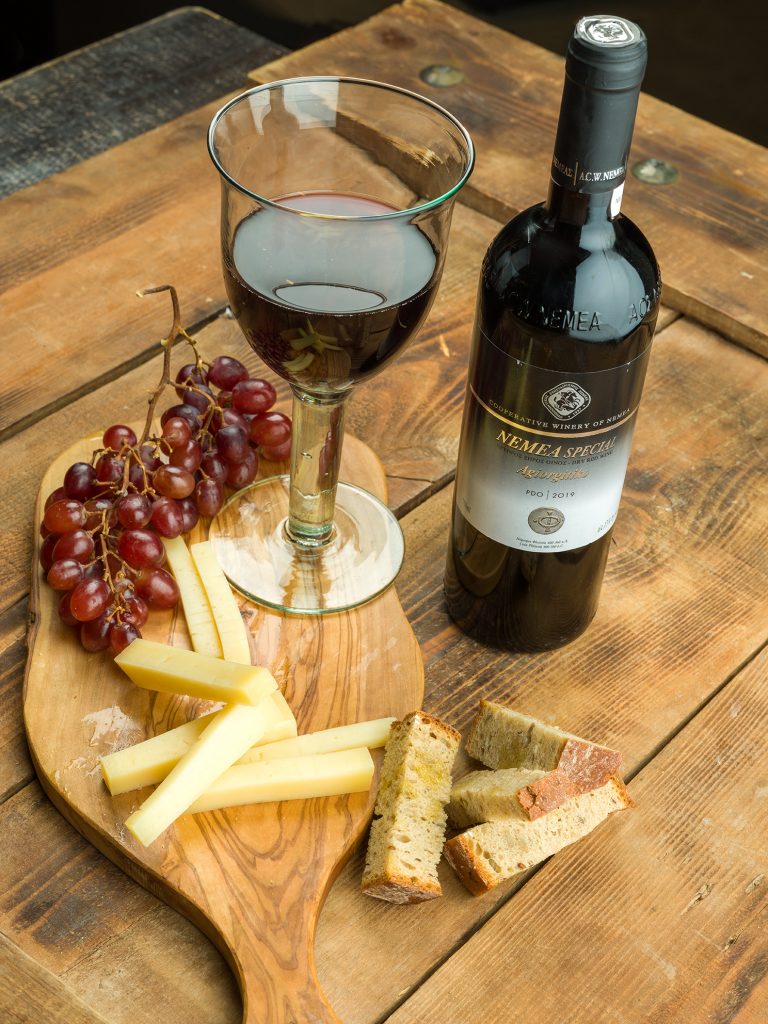 The primary goal of the cooperative is the preservation of the tradition and the dissemination of Agiorgitiko, which is an integral part of the cultural heritage of the place. Thus, today, the cooperative exports the famous and award-winning wine Nemea (PDO) to more than 15 countries abroad, where it is sold mainly in glass packaging with a content of 375ml, 750ml and 2 lt.
It also has professional Bag-in-Box packages in sizes 3lt, 5lt, 10lt, 20lt as well as a PET bottle, for the domestic market. With more than 40 codes in the Greek Market, it has a presence in the largest chains of organized retail, as well as partners nationwide, covering the distribution in the HO.RE.CA channel. It is also the largest distributor of bulk wine to other wine industries in Greece that bottle the variety of Agiorgitiko.