Kalamata Avia Olive Oil
It was founded in 1924 and is thus one of the oldest agricultural cooperatives. It has been certified, by decision of the Ministry of Agriculture, to produce the only olive oil of Protected Designation of Origin "Kalamata Avia". And every year it produces a quantity that amounts to 700 tons of extra virgin olive oil. The aim of the cooperative was and remains to help the producers of the area to highlight all the characteristics and values of the olive that has been cultivated in the area for thousands of years. Mainly, the Koroneiki variety that offers olive oil with a vibrant color, rich taste and unique aroma of freshness. All these years the cooperative is constantly improving its position in the market, modernizing both its ways of organization and its methods of operation. It is always by the side of the producers, helping them to protect the quality of the raw material. Thus, today it has come to be considered and to be one of the most modern and effective cooperatives, with important certifications and distinctions. And with an olive oil, Avia olive oil, its exclusive product, to be recognized as one of the top products in the country.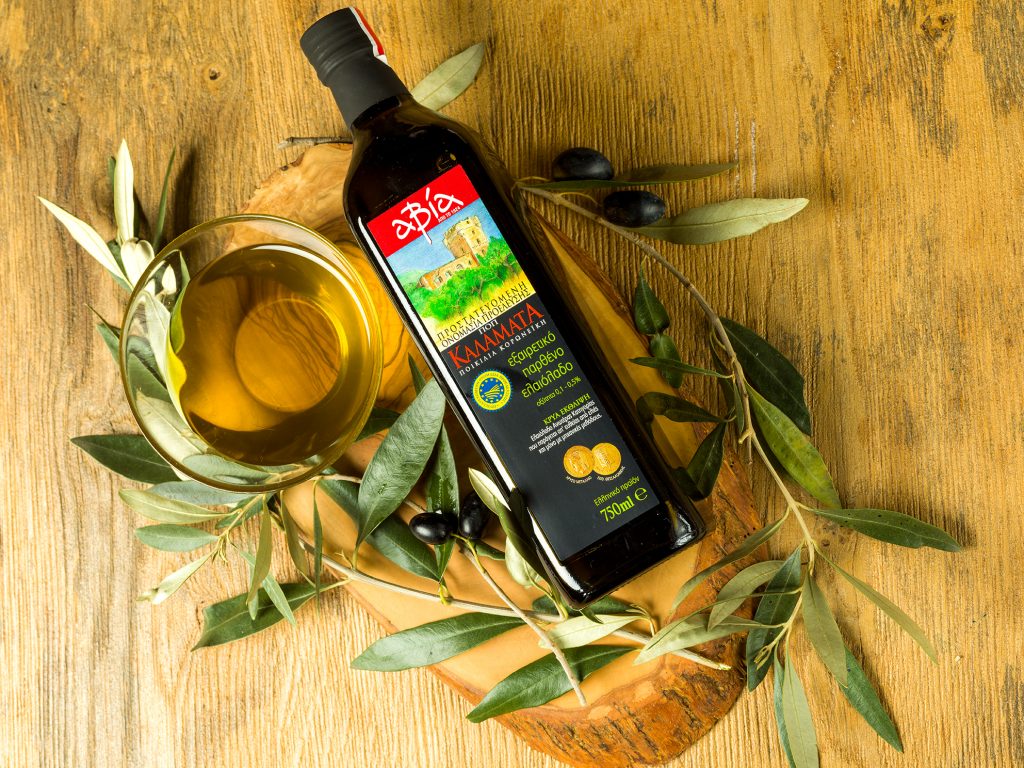 The extra virgin olive oil of Protected Designation of Origin "KALAMATA", Avia is produced exclusively from the Koroneiki variety characterized by the vibrant color, the rich aroma of freshness, the delicate taste and the low acidity. It is a key ingredient of the Mediterranean Diet and the absolutely healthy oil for our kitchen, offering mental and physical health. It is ideal for frying, as it can reach 210 ° C without breaking down unlike other vegetable oils or butters that cannot withstand high temperatures. It is easily digested by the digestive system, helps in the proper development of the nervous system and in the prevention of cardiovascular diseases. In general, the benefits of good olive oil are innumerable based on scientific and nutritional studies.
Finally, it is the area of Avia in Kalamata that has played an important role in the production of this olive oil. As it is famous for its mild climate, determined by its soil specificity and great sunshine, and which has proven to be ideal for growing olives for thousands of years.
Περισσότερα: http://www.kalamata-oliveoil.gr/el/Avia/